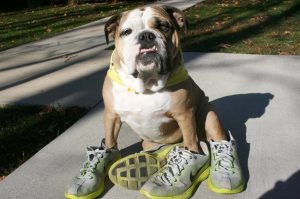 We like keeping our walks varied, therefore we cover a lot of different walking areas so the dogs are visually stimulated by their surroundings and have new smells to explore.
We also pick up after your dog using biodegradable bags, ensure water is available whilst walking and towel clean coats and paws before returning them home.
We understand that individual dogs have different needs – we are therefore more than happy to discuss and consider dogs with issues that perhaps require special consideration. We are comfortable walking both large and small dogs.
Group Walks
We offer small groups walks with suitable temperaments. This ensures we can give each dog the attention they deserve whilst they enjoy the company of their friends. Additionally, it reduces time spent in the vehicle during collections and drop offs. Your dog will be left towel dried with fresh water.
Small Group walk: – £12 for 1 hour. Additional dogs from the same household are discounted.
Solo Walks
For dogs requiring our undivided attention we offer 'one to one' walks.
Individual walk: – £16 for 1 Hour. £8 for 30 minutes.
Puppy Visits
These visits include feeding and changing water, toilet breaks, clean up any accidents, giving prescribed medication and puppy play/cuddles. Once your puppy has had their vaccinations we can take them for short walks to help with socialisation. When old enough they are welcome to join one of our friendly daily walking groups.
£8 per 30 minute visit or £12 for 2 visits per day.
Dog Visits
Ideal for elderly dogs or those recovering from illness or injury. Visits include feeding and fresh water provision, garden toilet breaks (or a short walk if needed) cleaning up any accidents, giving any vet prescribed medication and plenty of tender loving care.
£8 per 30 minute visit or £12 for 2 visits per day.
All our services are available on a regular basis or just as and when you need us!